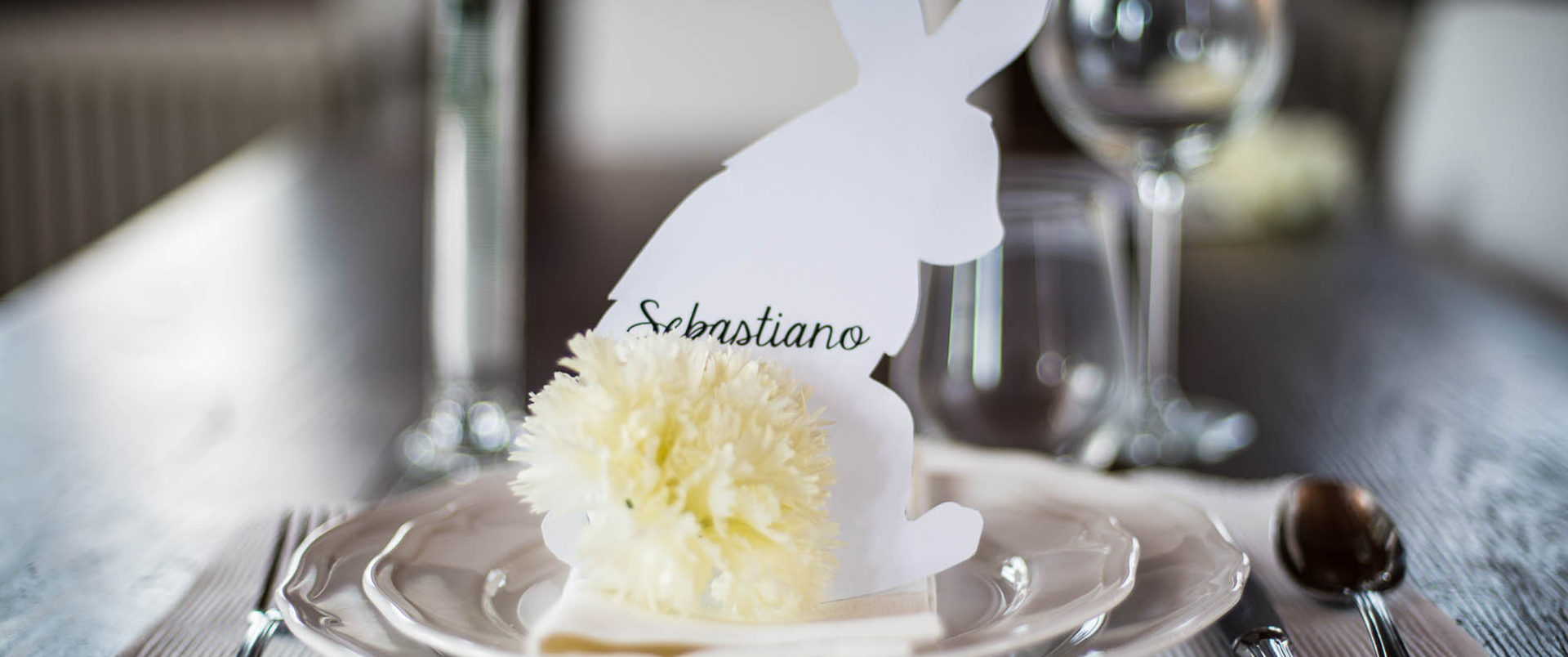 Quest'idea l'ho rubata alla mitica Martha Stewart (www.marthastewart.com) e non potevo che utilizzarla per la nostra domenica prima di Pasqua. Sebastiano è ancora piccolo, è vero, ma mi piace preparare e iedeare anche per lui, ormai è il membro numero 1 della nostra famiglia. La tavola è semplicissima, tovaglietta di tutti i giorni, piatti di tutti i giorni, ma a renderla speciale ci pensa il nostro coniglietto: una semplice sagoma e un garofano come coda. Da fare è semplice, ma il risultato mi sembra davvero raffibato e capace di rendere speciale una tavola che alla fine sarebbe stata la solita senza di lui. Che ne dite? Vi piace come idea?
---
Made out of bunnies and carnations
I stole this idea from the leggendary Martha Stewart (www.marthastewart.com) and I really couldn't not use it for our Sunday before Easter. Sebastian is still little, true, but I love preparing and creating things for him, being that he's number 1 in our family.The table is very very simple, everyday occasion placemat, everyday occasion plates, but our bunny will make it special: a very simple bunny shape and a carnation for  a tail.It'd easy to make, but the result seems to me rather more sophisticated and gives our table a very special look which otherwise would look rather ordinary. What do you think? Do you like the idea?
---