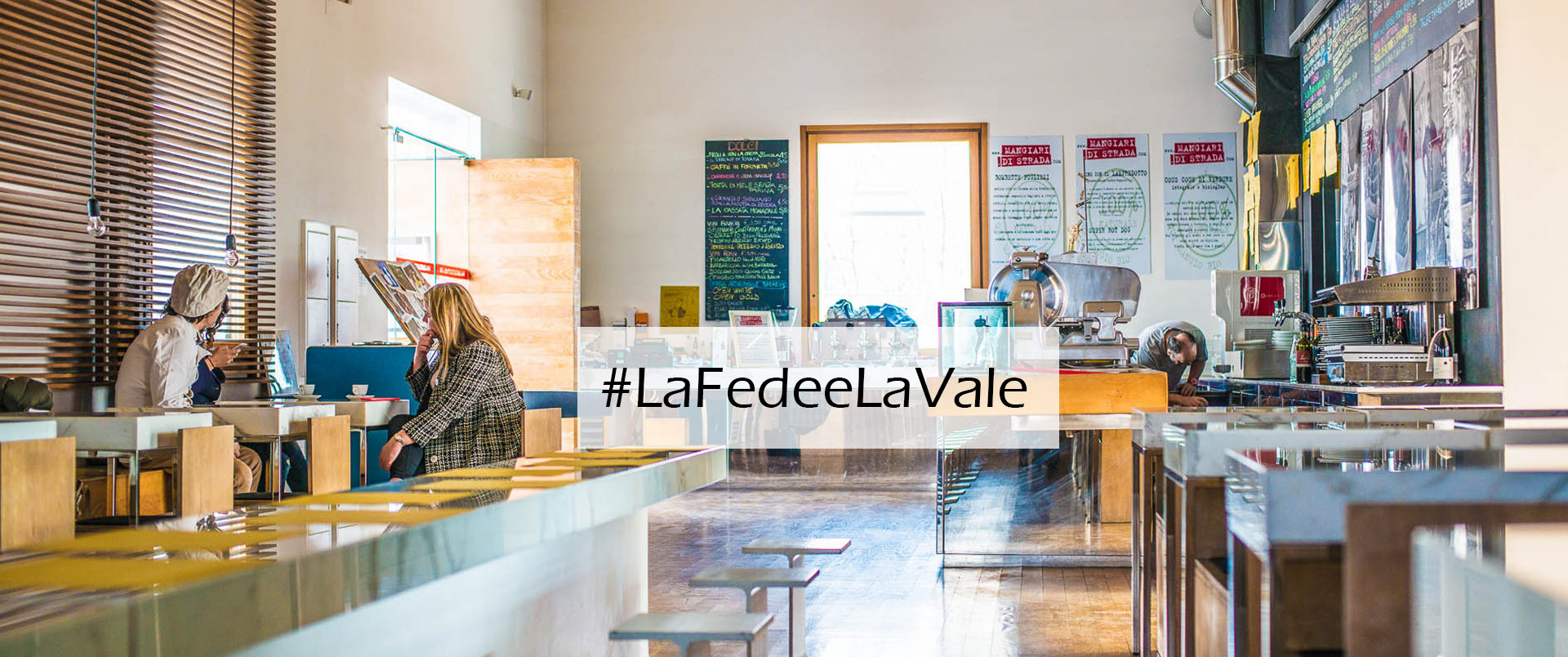 Continua il giro milanese di #lafedeelavale con la preziosità dell'ortodossia più pura del cibo. Da "Mangiari di strada" si insegue con passione il piacere del convivio e della qualità scegliendo per la loro cucina tradizionale  qualità e materie prime biologiche e biodinamiche. I colori dell'ambiente sono sobri perchè il coloro è lasciato nelle mani delle persone che lo animeranno, commensali felici di mangiare cibi autentici come quelli che venivano consumati nelle case borghesi dove il tempo non aveva prezzo. Giuseppe Zen, stanco dell'assuefazione alla mediocrità, ha deciso che che giunto il momenyto di tornare alle tradizioni e vuole risvegliare nei suoi ospiti quella memoria che ha il palato per qualcosa di vero. Sono aperti solo a pranzo per una scelta di vita: il tempo che rimane lo dedicano a loro e alla ricerca di nuovi gusti. "Mangiari di strada" non è un posto qualunque, ma un posto che va scelto.
---
Food emotions
La #fedeelavale's tour around Milan is continuing with a precious religiousness purer than food. At
"Mangiari di strada" they passionately pursue the pleasures of banqueting by selecting quality, biodynamic and organic products for their traditional quality kitchen. The colours of the location are simple and  sober, left in the hands of people who liven up the place, happy tablemates eating genuine foods like those consumed in the homes of the bourgeoisie where time has no price. Joseph Zen, tired out by addiction to mediocrity, has decided that it 's high time we should go back to our traditions and he wants to awaken in his guests that memory the palate has for the taste of something real. They are only open for lunch by choice in life: their spare time is dedicated to constant research of new tastes. " Mangiari di strada" is not an ordinary place, but a place that to be chosen.
---