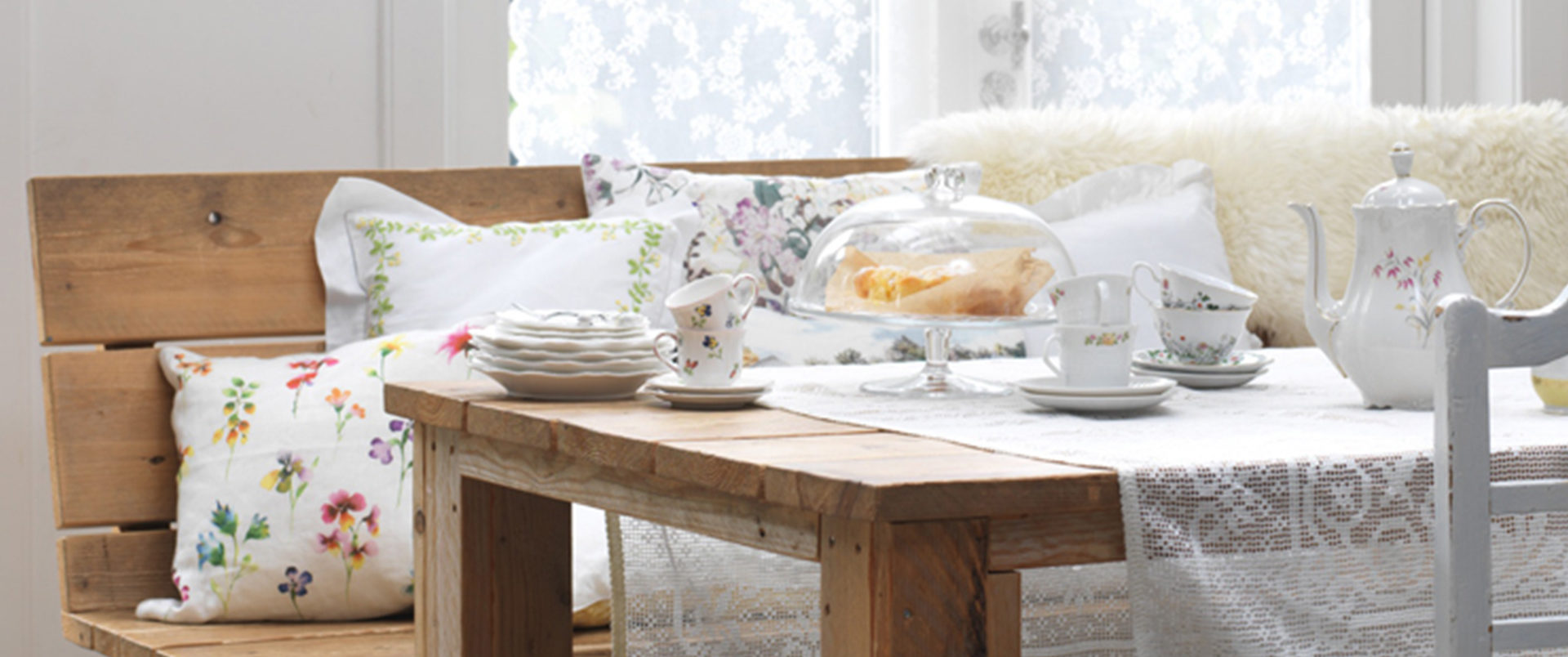 Da quando ho scoperto di essere incinta sono tornata a vivere in campagna, fuori Milano, dove tutto è meno frenetico e dove soprattutto ero certa di trovare validi aiuti per crescere il mio piccolino. Siamo stati fortunati e abbiamo trovato la classica casa di campagna, con un grande giardino, un capanno per gli attrezzi che sembra la casa di Biancaneve, spazi grandi e grandi finestre che si affacciano su un terrazzo. Insomma, il meglio per iniziare la nostra vita a tre! Il nostro arredamento è ancora da completare, la casa manca ancora di quei mille dettagli che la renderanno unica e personale. Nel mentre mi lustro gli occhi con quelo che trovo nel web e provo a fare una lista della spesa… che ne dite di queste scelte? Qui ho fatto la mia solita selezione di oggetti che potrebbero stare bene con questo stile di arredamento. A me l'ambiente sembra molto caldo e soprattutto non è contaminato da mode passeggere. A voi il giudizio!
---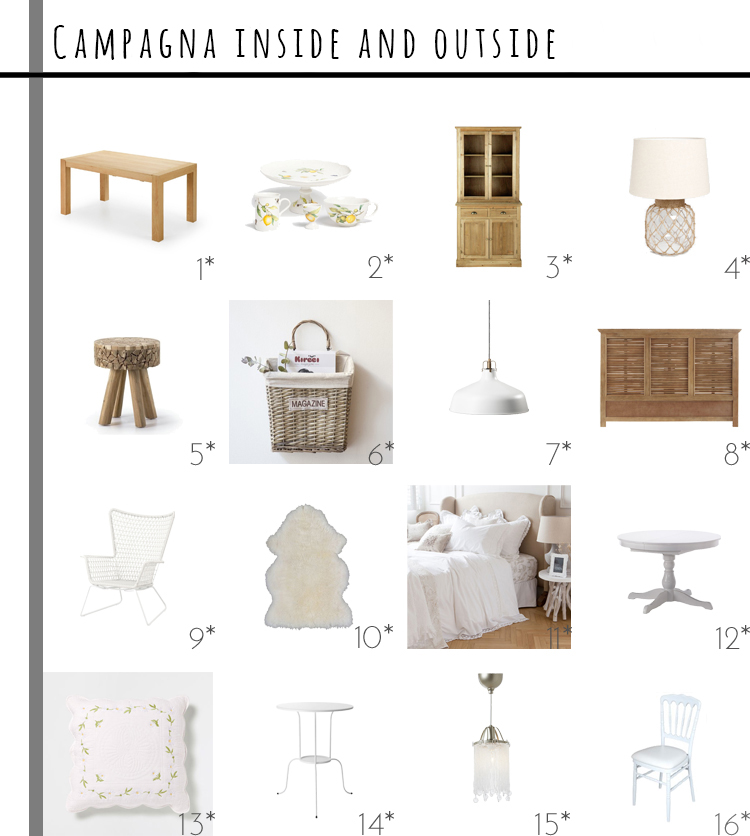 ---
---
Inside and outside countryside
From the moment I found out I was pregnant I went to live in the countryside, outside Milan, where everything is less hectic and especially where I was sure to find valuable help to bring up my baby. We were and we found a classic country house, with a large garden, a tool shed that looks like the home of Snow White, large spaces and large windows that open onto a terrace. In short, the best start to our life to threesome! Our home furnishings are still to be completed, the house still lacks a thousand details that will make it unique and personal. Meanwhile my eyes shine with whatever I find on the web and I try to make a shopping list…what do you think of these choices? Here I've made my usual selection of items that could go well together with this style of furniture. The place looks warm and especially not contaminated by fads to me. Now I leave it on the table for your considerations.