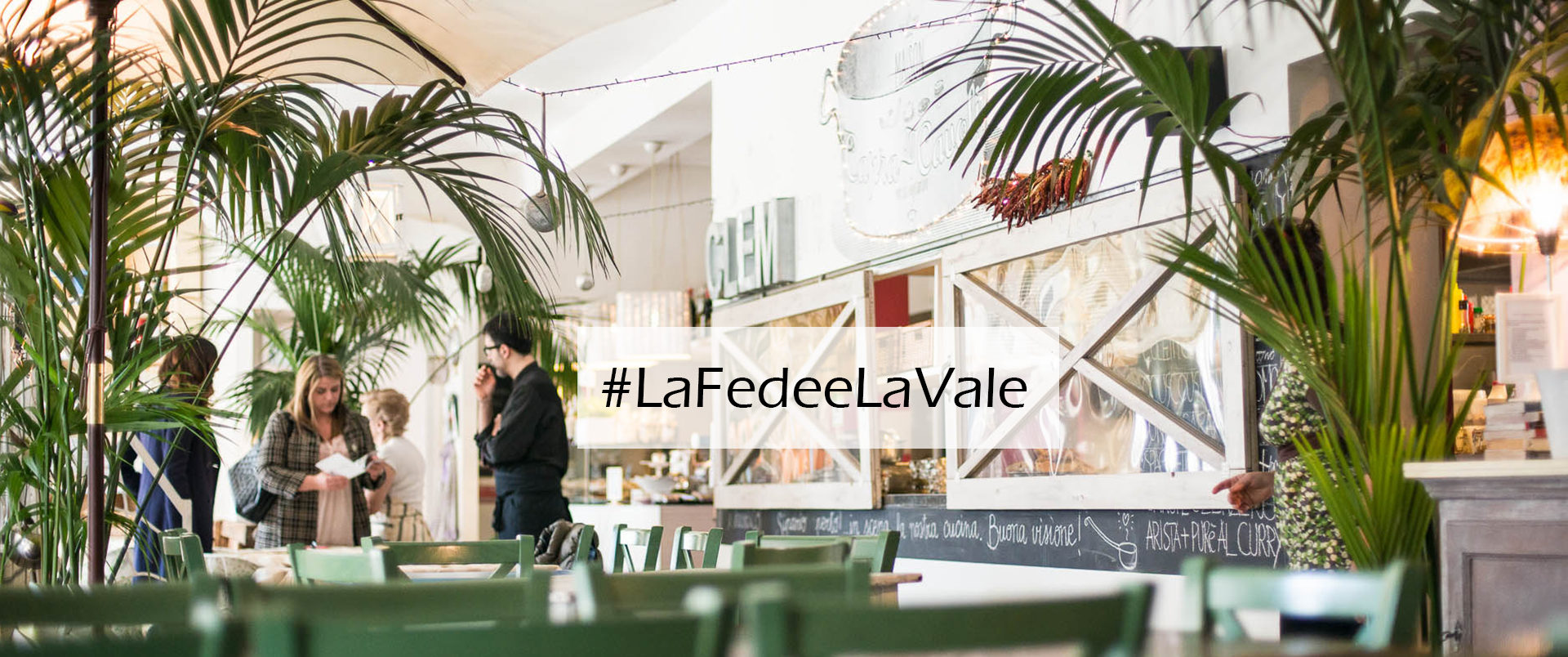 Un'isola nell'Isola: questo è "Capra e Cavoli", ristorante quasi vegetariano a Milano. Un po' casa delle bambole, un po' paese delle fate, un po' giardino fiorito. Ua vecredenza disordinata, un tavolo francecse e tanti colori sono i nostri compagni in un pranzo che è diventato un'esperienza di sapori. I due chef Barbara Clementina Ferrario, anima e mente della cucina e Luca Giovanni Pappalardo, artista chef un po' bizzarro, accolgono i loro ospiti con un sorriso e con combinazioni assolutamente inedite. La cucina è naturale, attenta alla stagionalità dei prodotti e ai colori vivaci. Si preparano piatti tradizionali con strizzate d'occhio al gusto etnico, due mondi complementari, che si scontrano dando vita a quadri in ogni piatto. Piastrelle che diventano piatti, cibi da consumare con le mani sono solo dettagli se si pensa al sorriso e alla dolcezza della voce di Barbara che spiega con delizia le sue creazioni. Suggestivo e destabilizzante nelle sue spiegazioni invece, Luca, che mette sempre un pò di impressionismo, surrealismo e avant guarde come se fossero spezie. Che dire, andate, sedetevi e chiudete gli occhi, il resto verrà da sè.
Di cosa abbiamo parlato: #Fattobenemilano
Dove: Capra e cavoli, Via Pastrengo, 18 Milano
Mi piace perchè: sembra di essere nel mondo delle fate!
---
Capra e Cavoli: Vegetarian in black and white
An Island in the middle of another island: that's what "Capra e cavoli" is, a virtually vegetarian restaurant in Milan. It is a bit like a doll's house and a bit like a fairy village, a bit like a blooming garden. A messy cupboard, a French table and lots of colour are our mates during a lunch that has become a flavours experience. Barbara Clementina Ferrario, heart and soul of the kitchen, and Luca Giovanni Pappalardo, artist and a little bizarre, are the two chefs who welcome their guests with a smile and with extremely innovative combinations. The kitchen is natural and attentive to the season of the products and bright-coloured. They prepare traditional food winking and hinting to etnic tastes, two complementary worlds that collide with each others giving life to pictures in every dish. Tiles become plates, food to eat with your fingers are just details if you think of Barbara's smile and of her kind voice explaing her creations with pleasure. Luca is instead destabilizing and evocative in his explanations and he always adds a little bit of impressionism, surrealism and avant guarde as if they were spices. What do I have to say more: go there, take a seat and close your eyes, the rest will come by itself.
We talk about:: #Fattobene
Where: Capra e cavoli, Via Pastrengo 18 Milan
I like it because: it seems to be in the fairy world
---