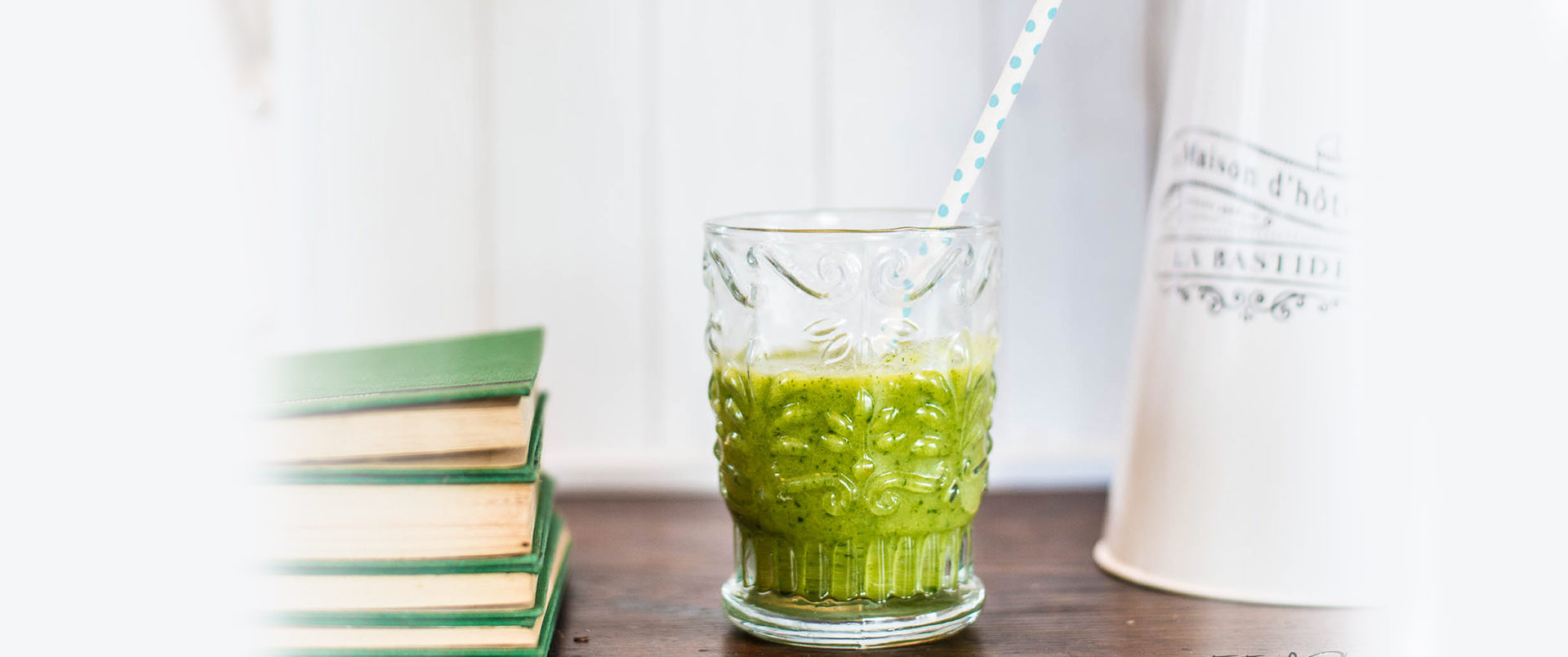 Sono salutari, gustosi e alla moda. Gli smoothie, nati negli anni 60 negli Stati Uniti, hanno conquistato ormai da anni anche gli italiani, tanto che da qualche anno nelle principali città decine di bar si sono specializzati nella preparazione di questi beveroni molto simili ai frullati a base di frutta o verdura, con l'aggiunta o meno di ghiaccio, di yogurt, di latte o di spezie. Come suggerisce l'aggettivo anglosassone da cui mutuano il nome, smooth, sono omogenei e vellutati. E risultano perfetti per chi non ha molto tempo e vuole farsi a casa una bevuta di benessere e buon umore e magari conciliare il sonno. Questo io lo adoro, fresco, frizzantino al punto giusto e soprattutto rapidissimo da fare. Provare per credere!
Ingredienti
2 fette di ananas
20 g di rucola
½ bicchiere d'acqua
semi di chia*
Procedimento
Tagliate a fette l'ananas, mettete tutti gli ingredienti nel frullatore e frullate per almeno 5 minuti. Aggiungete dell'acqua se si volete una bevanda meno densa e un cucchiano di semi di chia. Servite fresco.
* si trovano nei supermercati etnici della vostra città o nei negozi bio.
---
Detox smoothie for your remise en forme
They are healthy, tasty and fashionable. Smoothies, born in the 60's in the States, have, for many years,  won over even the Italians so that in the main towns and cities many bars are specialized in the preparation of these drinks, very similar to fruits or vegetables blends, added with or without ice, yogurt, milk or spices. As per the English adjective, which they get their name from, points out, these drinks are homogeneous and velvety. And they are perfect for who hasn't much free time and wants to make themselves at home a drink of well-being in good spirits and maybe they help you fall asleep. I love this one, fresh, fizzy just right and above all very quick to prepare. Try it, the proof is in the pudding.
Ingredients
2 slices of pineapple
20 gr of rocket
1/2 a glass of water
chia seeds *
Method
Blend the pineapple and rocket for at least 5 minutes. Add water if you want a less thick drink and add the chia seeds. Serve it fresh.
*You can find them in ethnic supermarkets or in organic shops.
---